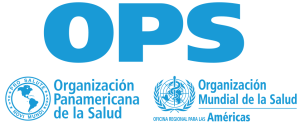 This study was published in 2017, long before the COVID-19 pandemic begins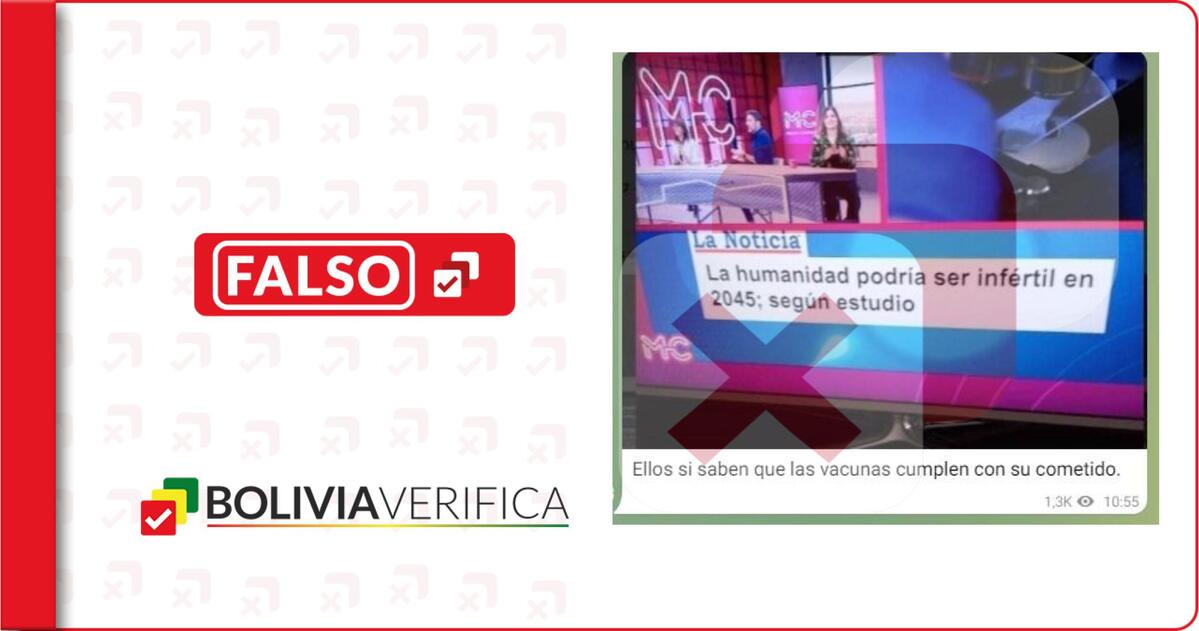 In Telegram groups integrated largely by people from La Paz, Potosi, Chuquisaca and Santa Cruz, circulates a screenshot of a newscast whose footer indicates that humanity will be infertile in 2045 according to a study. The image is accompanied by a text that ensures that sterility will be due to covid-19 vaccines. This is false.
The study does not say that the cause of this possible outcome is COVID-19 vaccines or any component of any immunizer..
The study was published on 25 July 2017, a couple of years before the pandemic starts.
The message that accompanies the image of the newscast is as follows:
"They do know that vaccines do their job".
Bolivia Verifica tried to locate where the screenshot was taken by reverse image search. Browsers were tracked Google Y Yandex, but only the same image also disseminated in Twitter with a similar message, trying to relate the study to coronavirus vaccines.
We looked for the indicated study and found multiple notes of international media published in March and August of the year 2017. The I am a student was published by the University of Oxford and conducted by the European Society of Human Reproduction and Embryology.
The authors are as follows: Hagai Levine, Niels Jørgensen, Anderson Martino-Andrade, Jaime Mendiola, Dan Weksler-Derri, Irina Mindlis, Rachel Pinotti and Shanna H Swan.
What was done in the study was an analysis of 185 investigations with information from more than 40 a thousand men who gave semen samples, between 1973 Y 2011, of all continents. What they found is that in the West, especially in regions such as North America, Europe, New Zealand and Australia, there was a decrease of 52% in sperm concentration and almost a 60% in the total number of sperm counted by the sample.
In South America, Asia and Africa found a decline as well, but milder. According to the I am a student, this may be because they did not find many samples to analyze before 1985.
What is the cause of that result??
As explained, the causes may be linked to the excessive use of materials such as BPA from bottles and cans, Teflon, in addition to phthalates (industrial chemicals used to make plastic more flexible or more resistant). One of the specialists Shanna Swan published in February of this year a book called Countdown (in Spanish Countdown). In the text gives more details of the research. Alert that you continue with the same habits, humanity in 2045 will have fertility problems. The presentation of this book may be the reason why several media outlets touched on this topic again this year..
Neither she nor her book, minus the study, mention that infertility may be due to COVID-19 vaccines or some other vaccine. The message circulating on Telegram is nothing more than a hoax created to discourage vaccination. Several verifiers such as Bolivia Verifies, Maldita.es Y Checked have denied that vaccines have an impact on reproduction.
This content is elaborated with the collaboration of the PAHO/WHO Bolivia.
Have you already downloaded the new app from Bolivia Verifica? Do not miss any of our publications and have quality information.
Download on IOS 📱—> https://apps.apple.com/bo/app/bolivia-verifica/id1542454083?l = in
Download on Google Play -> https://play.google.com/store/apps/details?id=com.bolivia.verifica