The image of a job call continues to circulate via WhatsApp. It initially emerged on Facebook and the company has already denied the content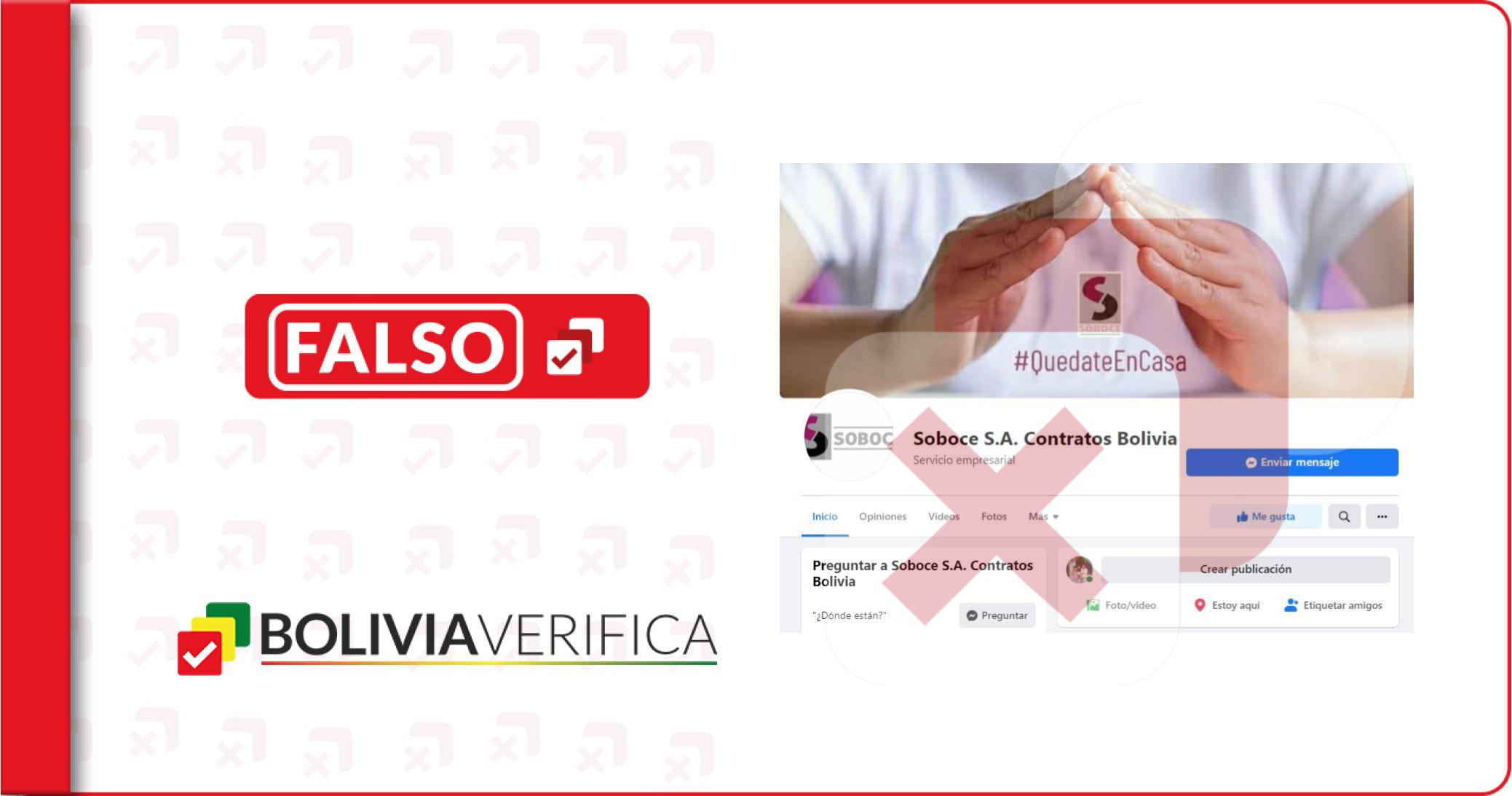 Did you receive by WhatsApp the job call that bears the signature of the Bolivian Cement Society (Soboce)? This is fake content that circulates on both Facebook and WhatsApp. The company warned that it is impersonation.
Through our WhatsApp line (+591 62535868) we received the image that exposes the supposed job offer for engineers, Administrators, surveyors and accountants. The image was already denied at the end of August (see towho).
The fake content was issued by an unofficial Facebook page bearing the name "Soboce S.A.. Contracts Bolivia". That portal has no link with Soboce and misuses its name and logo.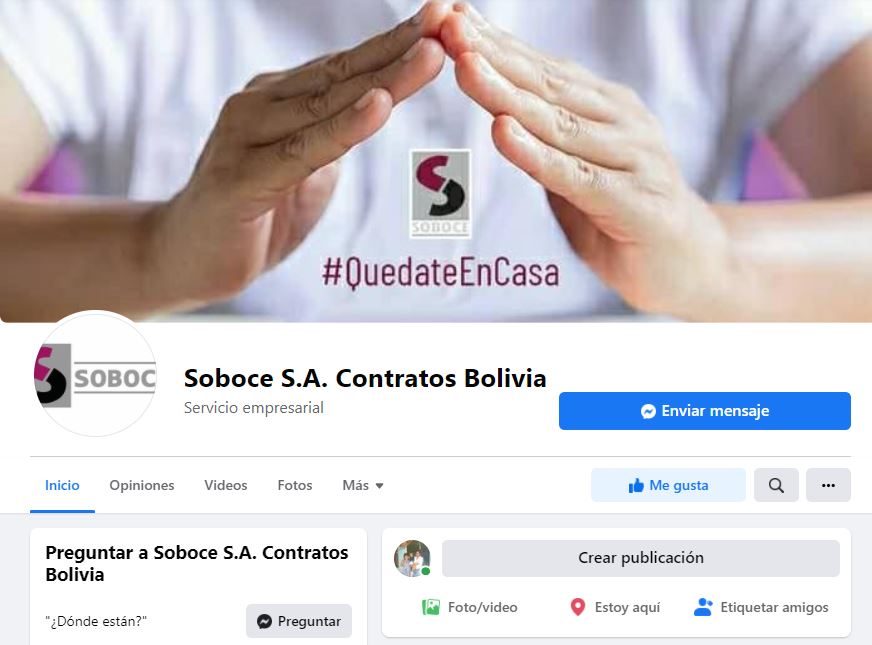 Through its official Facebook page, Soboce denied the job call and warned about the page that impersonates his name. "The personnel requirements of SOBOCE S.A. are published on the company's official networks. This page is fake, SOBOCE S.A.. it has nothing to do with it and we ask the public not to respond to any of the calls that are published through that page", reads in the company's publication.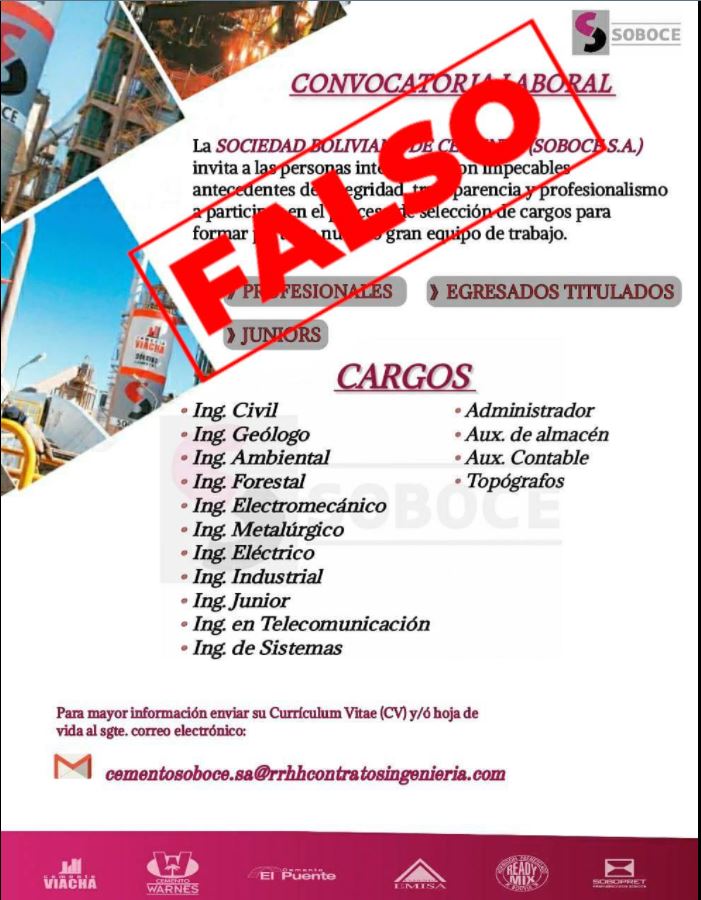 Mark Lopez, national marketing manager of Soboce S.A. explained to Bolivia Verifica that "all publications on personnel requirements are made through social networks (website www.soboce.com and Facebook page: Soboce S.A..). No other networks or sites are used to disseminate them. In case of any doubt, can be consulted through social networks or also, through the free LINE SOBOCE with you 800103606 and mail info@soboce.com.
Have you already downloaded the new app from Bolivia Verifica? Do not miss any of our publications and have quality information.
Download on IOS 📱—> https://apps.apple.com/bo/app/bolivia-verifica/id1542454083?l = in
Download on Google Play -> https://play.google.com/store/apps/details?id=com.bolivia.verifica