From the media they affirmed that the content and production is not theirs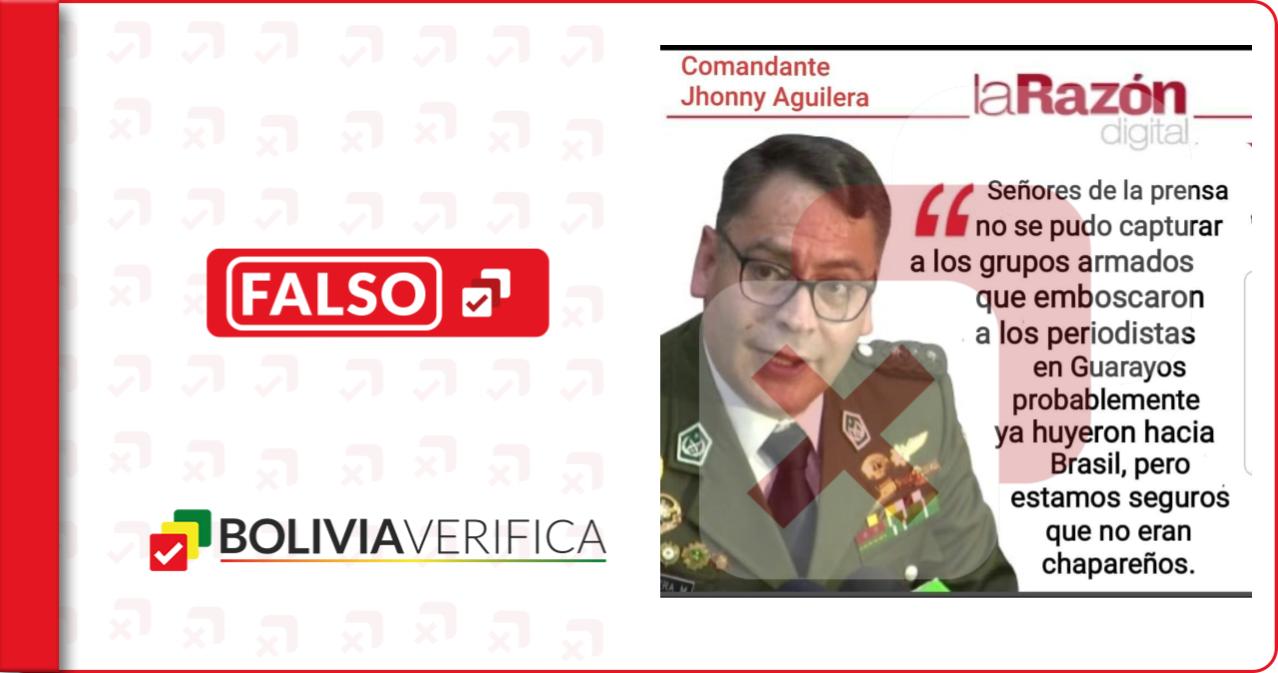 In the group "Donna Luz" of Facebook, a screenshot of an alleged journalistic photo was shared. The image is named after the newspaper La Razón and ensures that the general commander of the Police, Jhonny Aguilera, said the group of people who attacked journalists likely fled to Brazil. nevertheless, this is false information.
The supposed post of La Razón affirms: "Gentlemen of the press, I can't capture the armed groups that ambushed journalists in Guarayos they probably have already fled to Brazil, but we are sure that they were not Chapareños" (sic). According to the analysis carried out by the CrowdTangle tool, this false image potentially reached more than 125 thousand people.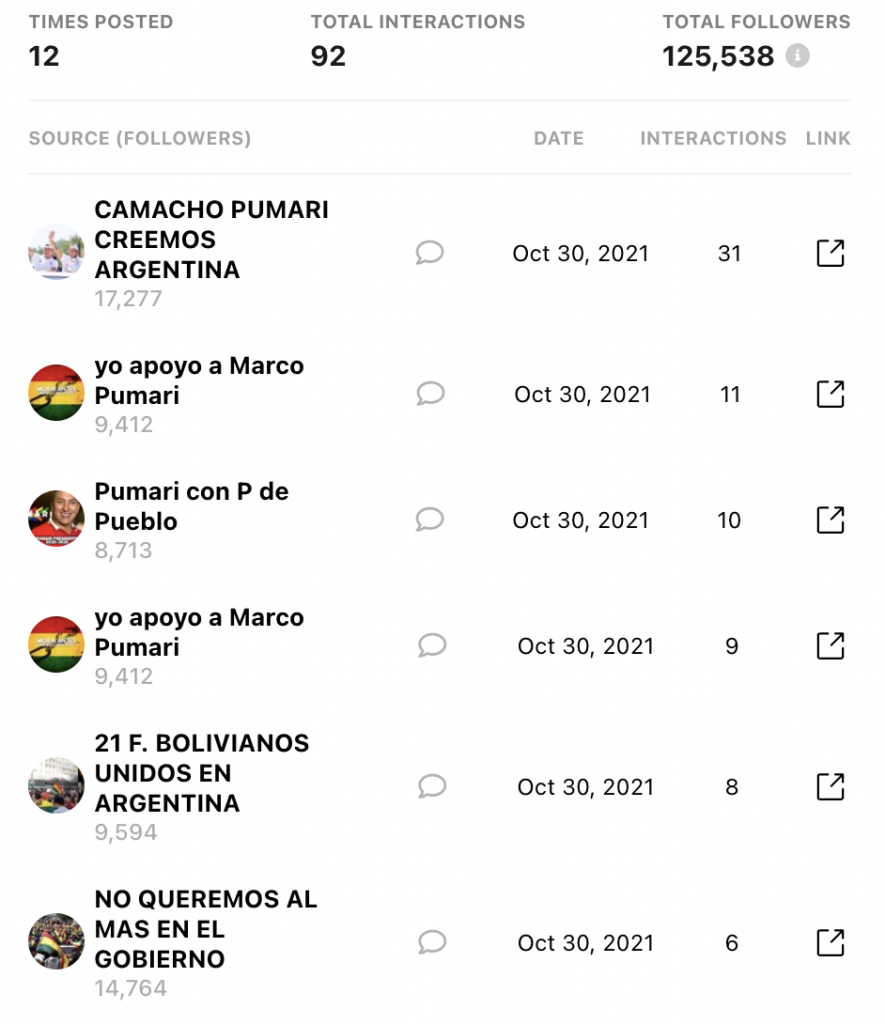 Pages that shared the content
Bolivia Verifies, conducted a review on social networks and the official website of the medium, and confirmed that it did not disseminate such content. likewise, we contacted the Editor-in-Chief of La Razón, Ruben Atahuichi, who claimed that the publication is false, "It's not our content or production", Said.
We also review the latest statements provided by Aguilera, but we did not find anything similar to what circulates on social networks. While the authority pronounced on the subject and described the kidnapping of journalists as an altercation, police and civilians, anticipated that no one will be evicted from the disputed land. Did not mention the above.
Have you already downloaded the new app from Bolivia Verifica? Do not miss any of our publications and have quality information.

Download on IOS 📱—> https://apps.apple.com/bo/app/bolivia-verifica/id1542454083?l = in

Download on Google Play -> https://play.google.com/store/apps/details?id=com.bolivia.verifica