La prohibición de protesta del sector salud, la imposibilidad de que los establecimientos privados pidan dinero anticipado y la posibilidad de contratar a médicos que hayan estudiado en el exterior, son algunos de los puntos contemplados en la normativa que fue aprobada en diputados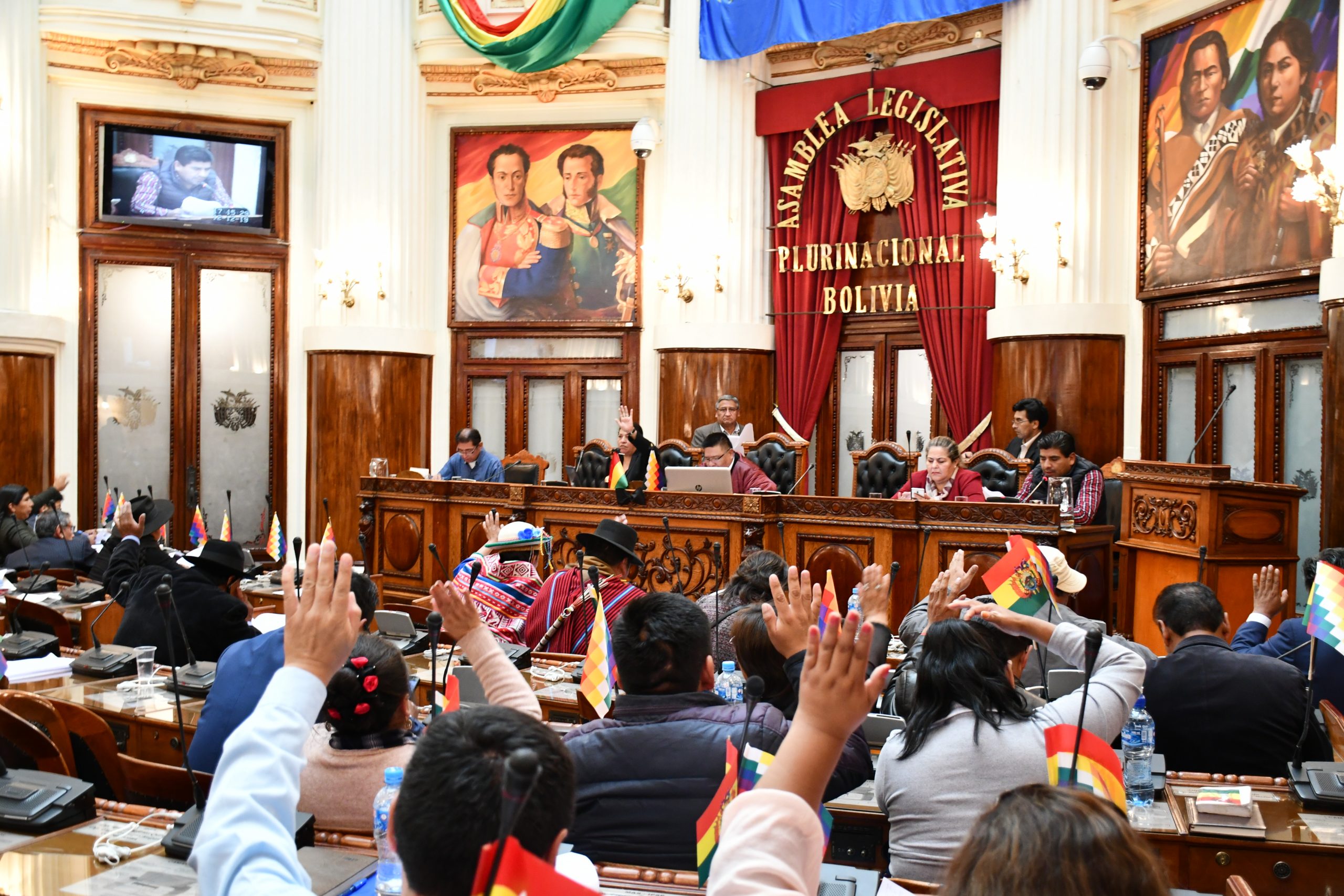 En medio de una conflictiva situación por el segundo brote de coronavirus en Bolivia, la Cámara de Diputados aprobó el proyecto de Ley de Emergencia Sanitaria con ausencia de bancadas opositoras y con duras críticas del sector médico.
El proyecto de Ley será tratado en la Cámara Alta el lunes 1 February 2021. Los trabajadores de salud ya se declararon en estado de emergencia y dieron plazo para que se frene la aprobación de la normativa por considerar que atropella al sector en un momento crítico.
¿Qué dice el proyecto de Ley 085/2020-2021?
The law 085/2020-2021, también llamado "Ley de Emergencia Sanitaria", Contains 36 artículos que establecen medidas para afrontar la lucha contra el coronavirus en el país. A continuación te detallamos lo más relevante del documento:
Cuando un medicamento escasee, el Ministerio de Salud temporalmente podrá establecer el suministro o condicionar su prescripción para dar prioridad a los grupos de riesgo. (Art. 4)
Se creará un Concejo Nacional Estratégico para Emergencias Sanitarias compuesto por representantes de los once ministerios del país. El Concejo estará presidido por el ministro de Salud y será ésta una instancia decisoria encargada de las políticas públicas para atender la emergencia sanitaria. (Arts. 7 Y 8)
Las campañas de vacunación serán gratuitas, voluntarias y con consentimiento informado. (Arts. 14, 15 Y 16)
Durante el tiempo de vigencia de la emergencia sanitaria, el sector salud no podrá realizar paros, huelgas ni protestas porque se prohíbe la suspensión del servicio sanitario. (Art. 19)
Las clínicas privadas no podrán exigir depósitos previos, garantías o cualquier tipo de cobro anticipado (Art. 20)
Se podrá exigir cuarentena a cualquier persona que ingresa a territorio nacional de acuerdo a criterio epidemiológico. (Art. 21)
Se suspenden temporalmente las competencias de los gobiernos departamentales y municipales en materia de salud, as long as, estos hayan sido rebasados en su capacidad de respuesta por la emergencia sanitaria. It will be the National Strategic Council for Health Emergencies that reports when this happens. (Art. 22)
Durante la vigencia del "aislamiento sanitario" no se podrá cortar el servicio de salud, de agua potable, alcantarillado, electricity, gas domiciliario, telecomunicaciones e internet. (Art. 24)
Las entidades estatales podrán hacer contrataciones directas de bienes, obras y servicios tanto en territorio nacional como en el extranjero. (Art. 27)
El Ministerio de Salud podrá simplificar los requisitos para contratar a personal médico, de enfermería y técnicos de la salud. Los médicos podrán haber "concluidos sus estudios en Bolivia o el extranjero", ser estudiantes de medicina o médicos jubilados. (Art. 28)
Los procesos de contratación deberán ser registrados y publicados en el SICOES. Si hay cláusula de confidencialidad deberán esperar que concluya el periodo vetado. (Art. 31)
Las infracciones a las medidas sanitarias durante la emergencia sanitaria serán consideradas como "infracciones a la salud pública" y tendrán sanción pecuniaria, de servicio social o de aislamiento sanitario dependiendo de la gravedad del hecho. No se podrá detener a ninguna persona ni incautar sus bienes. (Art. 35)
Si deseas revisar el documento íntegro, puedes hacer click here.
Have you already downloaded the new app from Bolivia Verifica? Do not miss any of our publications and have quality information.

Download on IOS 📱—> https://apps.apple.com/bo/app/bolivia-verifica/id1542454083?l=en

Download on Google Play -> https://play.google.com/store/apps/details?id=com.bolivia.verifica