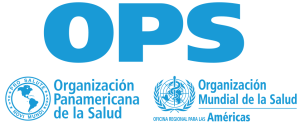 Magnetism in the body, infertility, problems in pregnancy and toxicity are some of the theories that are disseminated in the municipalities of Benin regarding the vaccine against the coronavirus; these theories were largely promoted by religious sects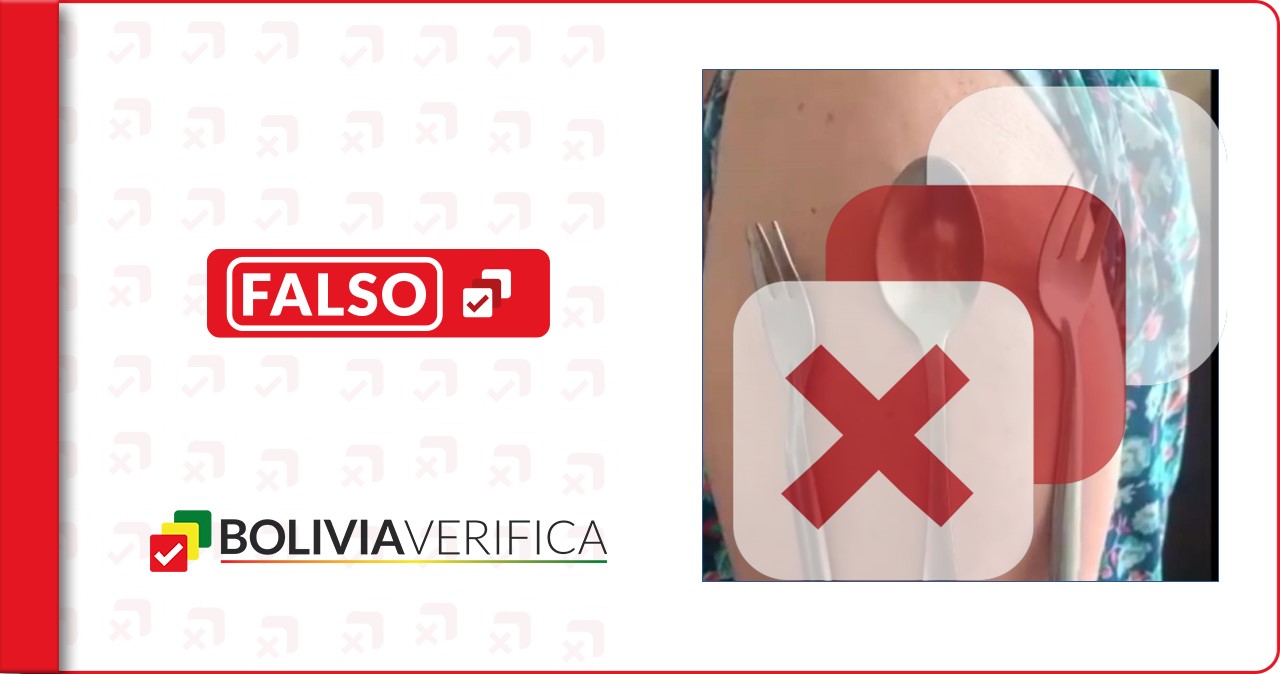 Beni occupies with Pando the last places in vaccination coverage against COVID-19, with the 24% of its total fully vaccinated population and a 31% with at least one dose, according to data updated to 24 October 2021 of the Ministry of Health, displayed by the Boligráfica platform.
For this work, it was found that misinformation is one of the main reasons holding back immunization in the 19 Beninese municipalities with a strong distrust of the vaccine.
For this research we identified the main myths that circulate in this department against vaccination.
The identification of these disinformations was achieved with the collection of testimonies of religious leaders, civics and authorities in interviews that were conducted by journalist Antonio Ricardo Gutiérrez for Bolivia Verifica.
Next, we will know and demystify these versions that are generating disinformation in the east of the country.
"They are going to temper us"
In WhatsApp groups circulate chains where it is alerted that vaccines against COVID-19 are designed to "kill" people.
"One person stuck to me and told me they want to temper us., those of us who are from here – Beni- we know what it means... He's right, they want to temper us", declared a woman who strongly believes that the vaccine is "deadly".
This woman claims that the vaccine is lethal for those who get it, therefore, she goes out with her megaphone to the streets of Trinidad to "convince" people not to place "any doses".
According to this person who didn't want to give us his name, while using his megaphone in one of the Trinitarian streets, there is "research" showing that no vaccine is effective, that will "change" people's DNA, that "sterilizes" them or causes irreversible damage.
"It's genocide!!", screams the woman. He doesn't tell us his name, but he does mention that he is a member of a WhatsApp group with people who share the same conviction against vaccines..
Demystifying these theories
The World Health Organization (WHO) and the Pan American Health Organization (Paho) Explain that all vaccines were rigorously tested before endorsing their worldwide distribution, therefore they are safe.
Coronavirus vaccines do not contain poison, parasites, nor are they part of a plan to reduce the world's population.
Quite the opposite, immunized people are less likely to suffer severe cases of the disease, arriving at the hospital or dying.
"Licensed COVID-19 vaccines have provided information, through their clinical trials, on its efficacy in preventing the disease", Indicates PAHO on its official site.
That is, all data and clinical trials conducted before approval by control bodies such as WHO, as well as controls after they entered the market, reflect that the vaccines that were approved have a high efficacy.
"The coin is lit in the arm"
Lemon balm, is a young woman who, despite the fact that her husband has already been vacuned, is convinced that it is "harmful" to a person's body.
She says she placed a coin on her newly vaccinated husband's arm and it caught on his body..
"I put a token on him and it stuck on his arm., it's true I even took a video; what they put us is mercury, it makes us magnetic and metal things stick to us.", declared Melisa.
Melisa does not participate in any anti-vaccine group on social networks, but she has no qualms about making her doubts known to people who know her.
To the Departmental Health Service of Beni (headquarters), the Government and the Mayor's Office of Trinidad received requests to stop vaccination.
"There are women who were vaccinated while pregnant, their children come out with black eyes, with deformations", Mary repeated, who has even stopped working to take on "this crusade" against vaccines.
Demystifying myths about magnetism and pregnancy
Getting a COVID-19 vaccine can't make your arm magnetic.
Dr. Stephen Schrantz, infectious disease specialist at the Medical University of Chicago-United States Explained to AFP Factual that "there is absolutely no way that a vaccine can provoke these types of reactions..
"There's nothing in vaccines that a magnet can interact with.; there are proteins, lipids, salts, water and chemicals that maintain pH. That's basically it.", scientist Thomas Hope told AFP, who is a vaccine researcher and professor of cell and developmental biology at Northwestern University Feinberg School of Medicine in the United States.
The American scientist added that, if the vaccines had a metallic substance, "they would have to place a fairly substantial piece of metal under the skin for the magnets to adhere", and added that that is "impossible" to administer through a needle..
I mean, no magnetism is generated in your body after you are given a dose of the coronavirus vaccine.
The Press Team of Bolivia Verifica visited the vaccination centers of the city of El Alto to test the arm, verifying that no metals are glued or barcodes appear.
You can see this test in the following video:
Regarding the supposed effects of the vaccine on pregnancy, existing studies proved quite the opposite.
In contrast to various opinions and rumors about the effect of vaccines on pregnant women, paho director, Carisa F. Ettiene, reported in the press conference of the 8 of September that vaccination against COVID-19 is one of the most important tools to guarantee the health of this sector.
For Ettiene there are positive signs, For example, in Mexico where pregnant women have been prioritized for vaccination, of those who were immunized, not a single one died from COVID, according to PAHO data.
The Initiative for the Humanization of Birth and Breastfeeding Assistance (IHAN) launched by the World Health Organization (WHO) and Unicef through a communiqué of this year, noted that vaccination in breastfeeding mothers is compatible and safe.
The Shamir Microbiome Research Center in Israel conducted a I am a student on antibodies in breast milk after VACCINATION AGAINST COVID-19.
The result was published by the scientific journal Jama Network Open which comes out on a monthly open access basis published by the American Medical Association that covers all aspects of the biomedical sciences..
In this result it was found that by breastfeeding women transferred antibodies to their babies.
On the theory of black eyes in babies, it was evidenced that this is not an irregular or anomalous situation as indicated.
According to the page Healthy Children which depends on the American Academy of Pediatrics, eye color in babies can only be known after a year has passed.
"Because it takes about a year for the melanocytes to finish their work., it can be a risk to tell the color of the eyes before the baby turns his first year", refers to this health organism.
The explanation notes that the color of the iris, just like hair and skin, depend on a protein called melanin.
"After all,, the pupil will always be black, except for photos with flash and white parts (sclera) should be kept much whiter, although jaundice can cause them to turn yellow and inflammation can make them look pink or red.", points to the article.
I mean, that if a newborn has black eyes it is normal. If you want to see the full verification you can enter here.
In other provinces of Beni
In the different provinces of Benin, opinion leaders prefer not to talk to journalists., less if it is the subject of vaccines.
"Who told you I'm anti-vaccine?, well it doesn't matter, what I'm saying is that there are a lot of things we don't know, For example, say the vaccine leaves you sterile, I think it's true, and that's very dangerous.", declared a person from the municipality of San Borja of the province José Ballivián, who did not want us to reveal his name.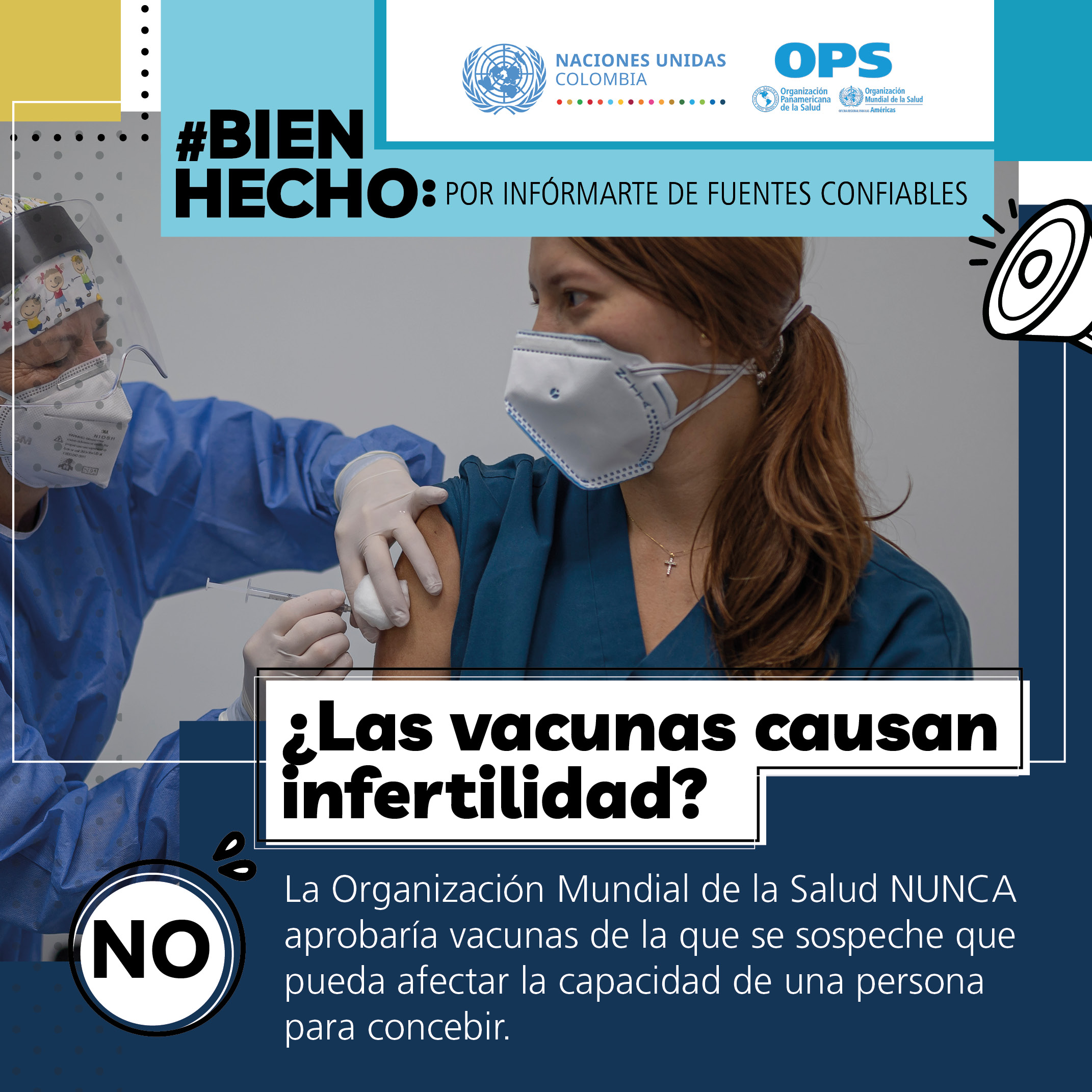 The false relationship of vaccines and infertility
the Paho Y experts in health have denied such an extreme. Bolivia Verifies Checked this topic previously.
What vaccines do is teach the body, using different methods (viral vector, virus deactivated and messenger RNA), to know how to face and defeat the Sars-CoV-2 virus. "They do not influence the reproductive organs in any way", says WHO.
There is no report in the world, that a person vaccinated against the coronavirus had become sterile.
If you want to know more about this verification you can enter here.
The myth of the religious
Arguing that the Catholic Church and other Christian congregations spoke out against vaccination, different religious appear who profess false theories against immunization.
We contact Alpha and Omega, the largest Christian congregation in Trinidad, to know your position on vaccination in Beni.
"I'm the first one who talked about getting vaccinated., my brother passed away from COVID last year, and I am a kidney transplant. Last year we prayed for a solution to be found.", answer Katana Roca, leader of your congregation, who agreed with the vaccination campaigns.
From the Catholic Church the priest of Santa Ana de Yacuma was contacted, Germán Sosa Egüez, who explained that in the rural area of Beni with his parish they are informing the inhabitants of the importance of getting vaccinated.
"The issue of vaccination has been stigmatized as dangerous., that is risky to health. (...) some sects have created fear in the population that they cannot be vaccinated.", declared the priest.
According to the parish priest of Santa Ana de Yacuma, there are other religious sects that are spreading false theories to insert fear around coronavirus vaccines.
Through the Conference presentation of the Final Communiqué of the International Round Table on Vaccination, the Catholic Church expressed its support for vaccination against COVID-19, demanding that international organizations and countries be "equitable".
In fact, the Catholic Church as the most important Christian congregations in the region are supporting vaccination against the coronavirus, contrary to videos disseminated by alleged priests or pastors.
Official figures
the official figures to the 29 October place the department of Beni in the penultimate place in vaccination coverage, surpassing only Pando.
Among the 19 Municipalities, 4 have very low coverage, 7 low coverage, 7 good coverage and only one municipality in "very good" coverage with respect to the second dose, according to the Headquarters report.
Exaltation, Loreto, San Javier and San Borja (this is the third most populated municipality in Beni) as soon as they reach the 20 % of coverage in the second dose.
The capital Trinidad is among the municipalities of low coverage with barely 36%, together with Reyes, Rurrenabaque, Santa Ana, Cupcake, San Joaquin, San Andres.
Regarding the first dose, San Borja has low coverage with 23 % and Trinidad with the 52 %.
Only Riberalta (from among the 3 largest municipalities in the region) is with high coverage, reaching the 70 % at the first dose.
This content is developed with the collaboration of PAHO/WHO Bolivia.
Have you already downloaded the new app from Bolivia Verifica? Do not miss any of our publications and have quality information.
Download in IOS —> https://apps.apple.com/bo/app/bolivia-verifica/id1542454083?l = in
Download on Google Play -> https://play.google.com/store/apps/details?id=com.bolivia.verifica