Radio Kawsachun Coca was affected by the misuse of its graphic line. The senator denied this statement that is shared on Facebook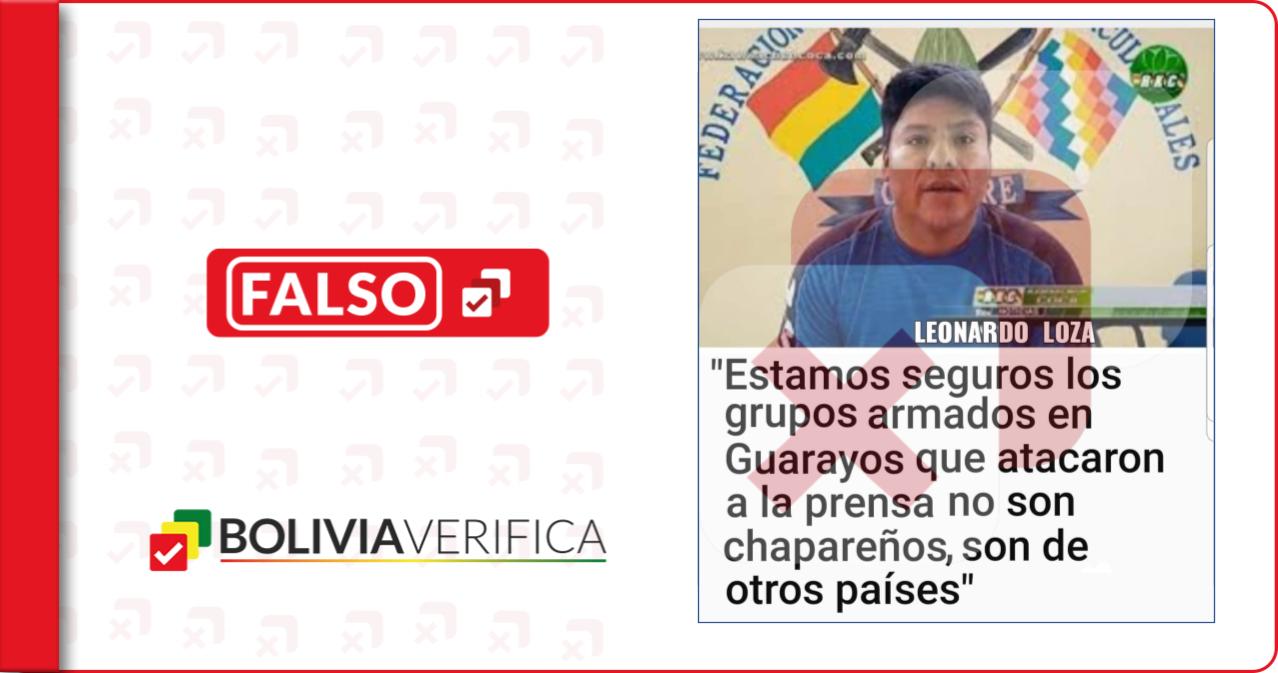 An alleged phrase of the pro-government senator Leonardo Loza about the kidnapping of journalists is disseminated massively through Facebook from the page "Donna Luz". This is fake content.
This time the graphic line of the cochabambino medium Radio Kawsachun Coca is used, in a publication that shows alleged statements linked to the senator of the Movement to Socialism (but), Leonardo Loza.
Pictured, pretending to be a screenshot of a radio news story, the following sentence is observed: "We are safe, the armed groups in Guarayos that attacked the press are not Chapareños, are from other countries.'".
According to the analysis carried out by the CrowdTangle tool, this image potentially reached more than 16 thousand people.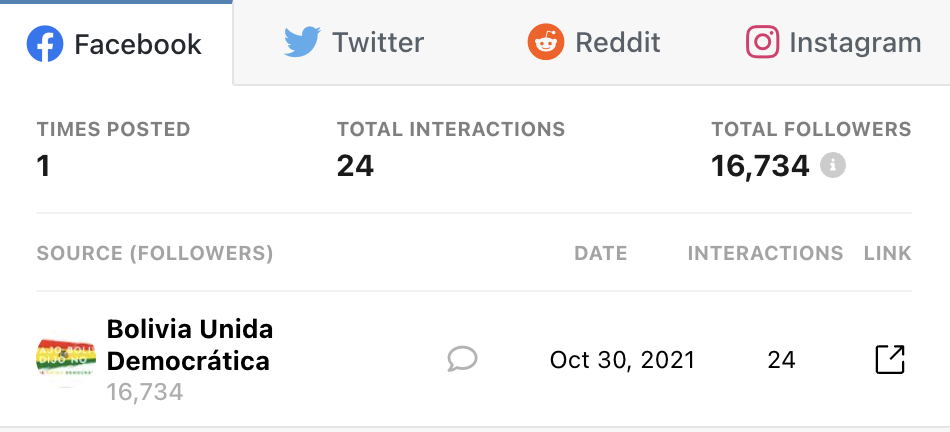 Page that shared the image
Bolivia Verifica identified that the content of this publication is false. IWe use the news format used by Radio Kawsachun Coca, entering your web portal and detecting that the original format of the medium is different. This can be seen below: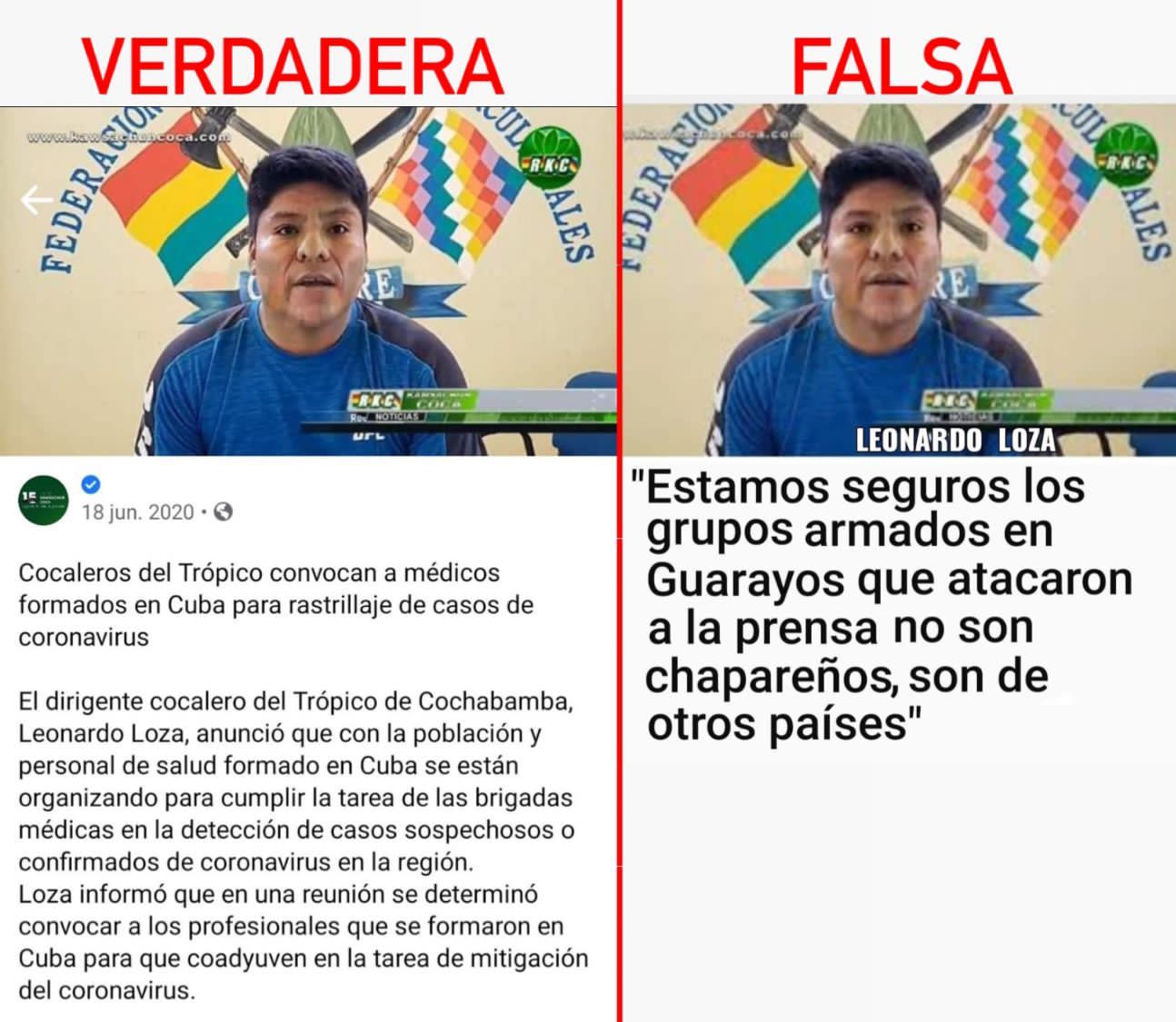 Bolivia Verifica made contact with Loza, who confirmed that the content of the publication is a lie, "I didn't talk about that issue", Said.
Contact was also made with Ramiro García, radio director, who corroborated that the image circulating on social networks is "false", because it was not published by that media outlet.
Have you already downloaded the new app from Bolivia Verifica? Do not miss any of our publications and have quality information.
Download on IOS 📱—> https://apps.apple.com/bo/app/bolivia-verifica/id1542454083?l = in
Download on Google Play -> https://play.google.com/store/apps/details?id=com.bolivia.verifica