After the capture of Kabul by the Taliban, images and videos are disseminated that do not correspond to the reality of Afghanistan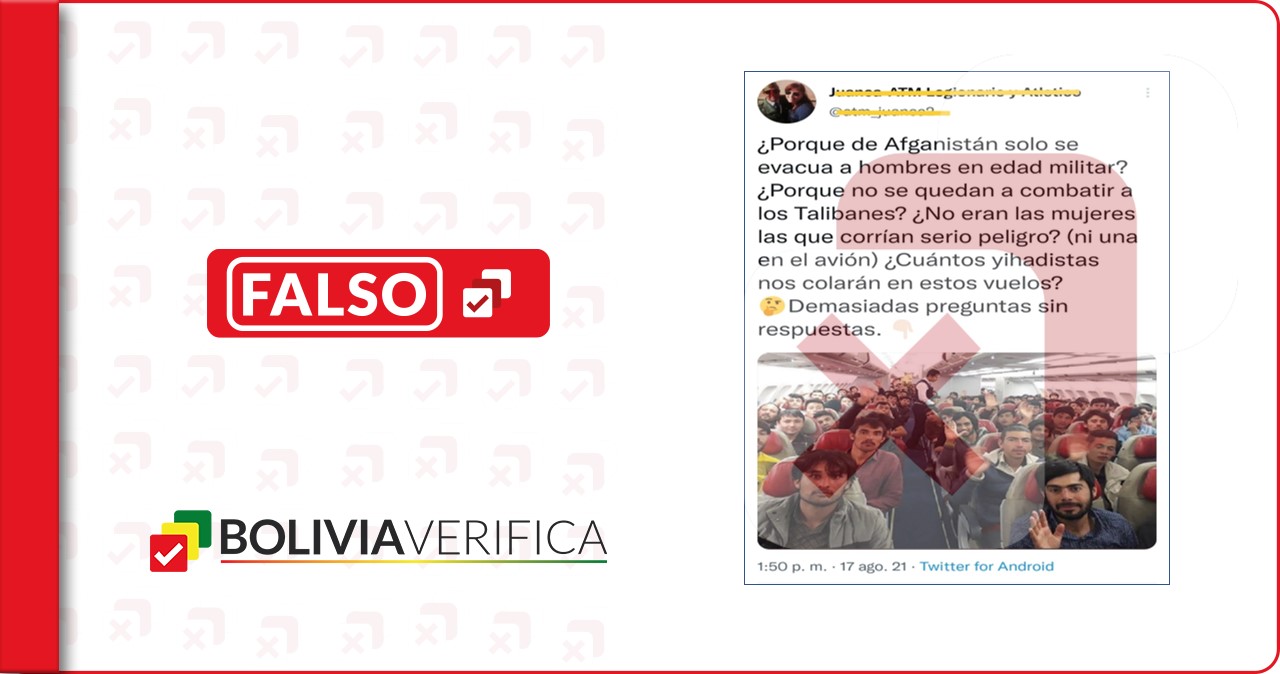 On social networks Circulates a photo showing the inside of a commercial airliner purportedly reflecting the evacuation of Afghan men without women or children. Such an image is decontextualized and is not current because it corresponds to a deportation from Turkey the year 2018.
"Why are only men of military age evacuated from Afghanistan?, why don't they stay to fight the Taliban?, weren't it women who were in serious danger?? (not one on the plane) How many jihadists will sneak us on these flights?. Too many unansn answering questions", a Twitter user who shares the photograph is questioned.
The image is not current and corresponds to a deportation. A keyword search identified that Turkey's Anadolu Agency published a article in April 2018 entitled "6,846 illegal immigrants from Afghanistan have returned to their country".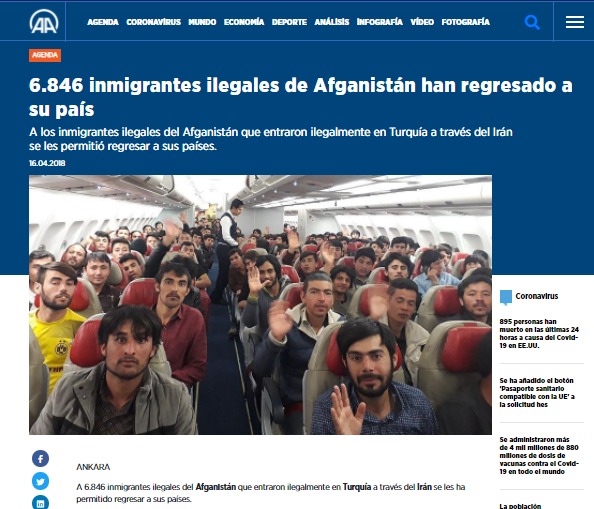 The photo was also spread by others Pages to graph information concerning the deportation of Afghans from Germany in 2020.
currently, Afghanistan is going through an international internal crisis that has caused thousands of Afghans to seek to leave their country. A flight massive the past was recorded 15 August 2021. The U.S. C-17 military cargo aircraft transported more than 600 Afghans among men, women and children.
Have you downloaded the new one app of Bolivia Verifies? Do not miss any of our publications and have quality information.

Download on IOS 📱—> https://apps.apple.com/bo/app/bolivia-verifica/id1542454083?l=en

Download on Google Play -> https://play.google.com/store/apps/details?id=com.bolivia.verifica