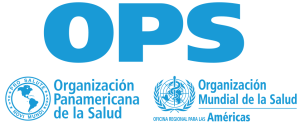 To make this claim they used an old video filmed in a school in Kenya that has no relation to COVID-19.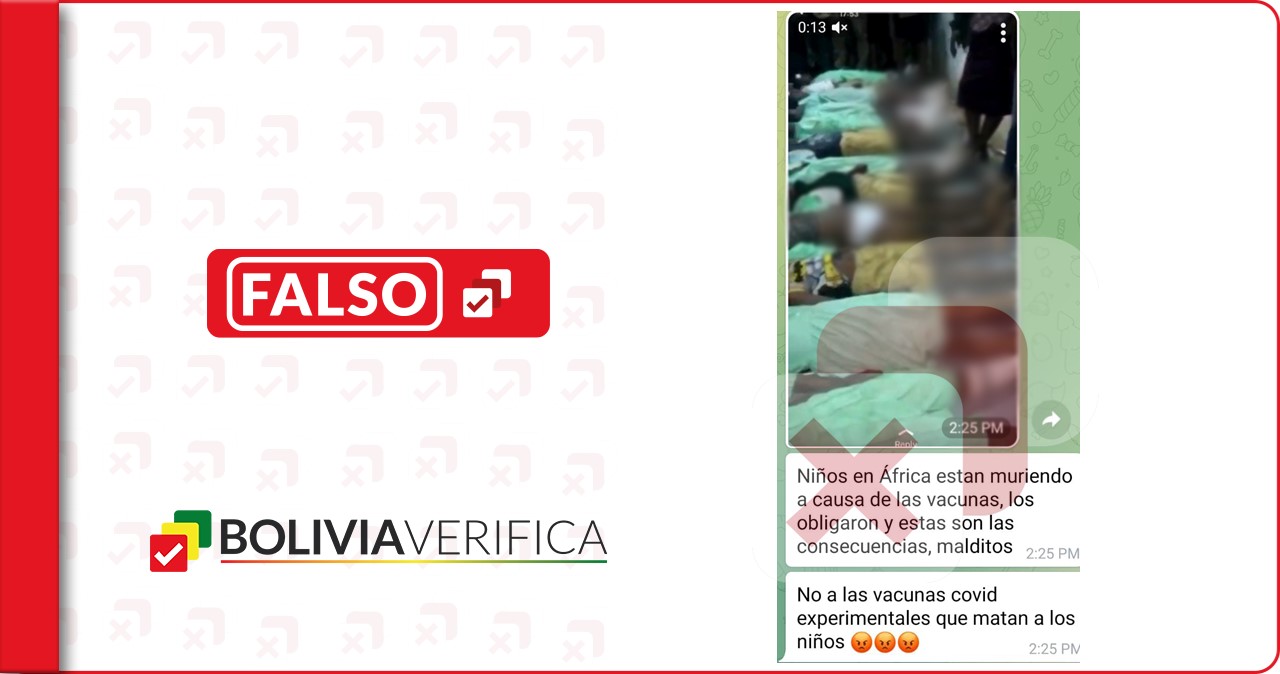 With a video of 18 Seconds, it is claimed that several children were forced to be vaccinated against the coronavirus in Africa and that they died from the immunizer. The data is false, the video is not current and has no relation to COVID-19. It is a hoax to try to convince people not to get a child..
In the video you can see several children lying on the floor and you can hear the crying of several people, this audiovisual circulates accompanied by the following message:
"Children in Africa are dying from vaccines, they forced them and these are the consequences, damn. No to experimental COVID-19 vaccines that kill children.".
This content is disseminated through channels of Telegram of La Paz, Cochabamba, Oruro and Potosí made up of hundreds of people who oppose coronavirus vaccines. It also circulates in Facebook, in this social network they are more specific and indicate that 13 children in a school died in less than 40 minutes for the direct effects of Pfizer's coronavirus vaccines.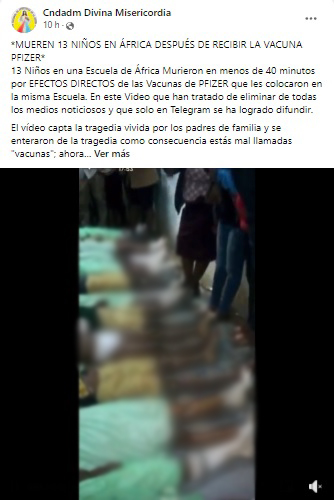 The video has no relation to COVID-19
A video of the same event, but recorded from another angle, was posted on the YouTube channel Didah Tv the 3 February 2020. This site indicated that a stampede at an elementary school left children dead.. If you want to view this content click here.
On the same date described, the medium NTV Kenya reported that at Kakamega Primary School in Kenya a human stampede occurred. According to the medium, because of a commotion several children descended sharply from a third floor pushing, making other minors fall and passing over them. Product of this accident were recorded at least 13 deceased children and 40 Wounded.
The verifier Piga Firimbi he also addressed this issue and indicated that the death of the minors was due to a human stampede..
None of the coronavirus vaccines are experimental
The deputy director of the Pan American Health Organization, Jarbas Barbosa, through a press conference explained that COVID-19 vaccines are not experimental, that developed quickly thanks to a millionaire investment by governments and industries.
"They are vaccines that followed the whole process that a vaccine has to follow to have the authorization of use.. They had clinical trials that were conducted in many countries around the world., that is, they are vaccines that met all the requirements to verify their safety and efficacy", said Barbosa. His words can be seen from the minute 50:40 in the following video.
This content is developed with the collaboration of PAHO/WHO Bolivia.
Have you already downloaded the new app from Bolivia Verifica? Do not miss any of our publications and have quality information.
Download in IOS —> https://apps.apple.com/bo/app/bolivia-verifica/id1542454083?l = in
Download on Google Play -> https://play.google.com/store/apps/details?id=com.bolivia.verifica