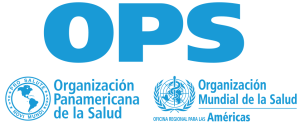 Religious who misuse the name of their churches or congregations spread false theories about the effects of COVID-19 immunizers
Several people have used religion and faith to misinform about the coronavirus, the pandemic and vaccines, say the latter have components that are harmful to health and encourage others not to be immunized against COVID-19. This can cause many people to risk their lives and that of their loved ones.. In this note we present the case of four religious misinformers.
Mother Miriam of the Lamb of God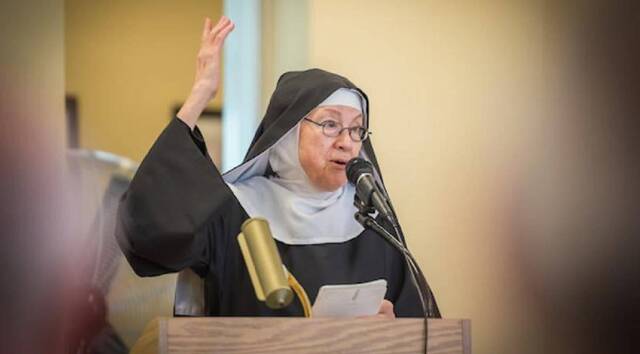 The site National Catholic Register (National Catholic Registry, for its Translation into Spanish) indicates that this woman is a founding nun of the group Daughters of Mary, Mother of Hope of Israel. According to your website Mother Miriam Live she has a mission to "bring hope to a world that has lost its way.".
The religious has proven to be against vaccines to combat the coronavirus ensuring that they are a pathological weapon to destroy the human body, thereby eliminating a large percentage of the world's population and keeping those who remain in check..
Religious claims without support that vaccines were created to wipe out a part of the population
Monsignor Carlo Maria Vigano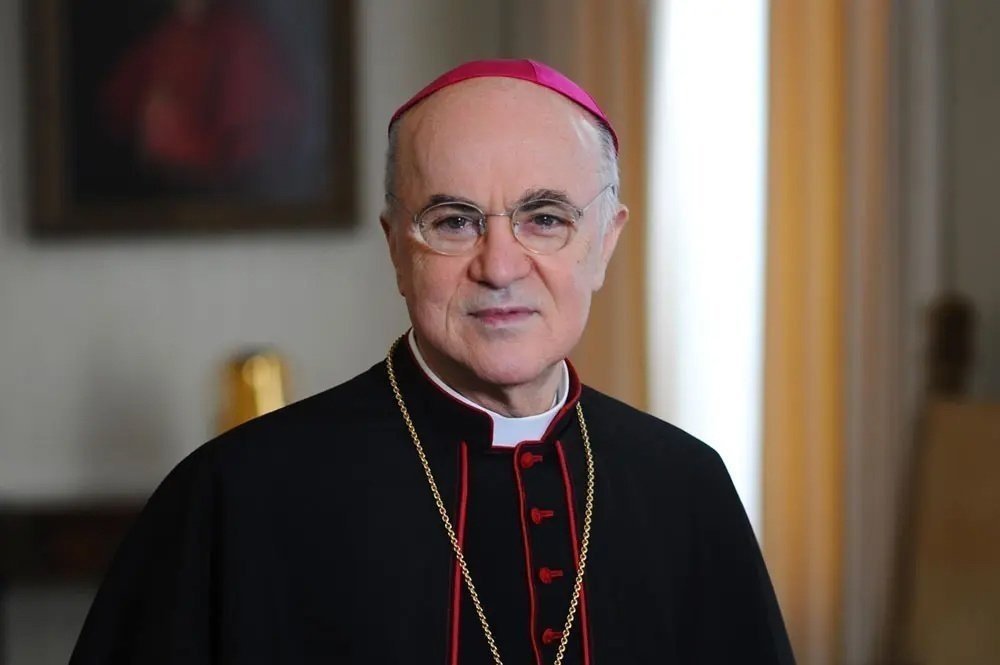 This religious spoke in Italian and said that vaccines against the coronavirus do not guarantee even the slightest immunity and that they have serious side effects in the short and long term., also that they help spread mutations of the virus. likewise, said that immunizers are made from aborted fetuses and that masks are useless.
The statement of this religious who points out that masks do not work is false.
The priest Álvaro Sánchez Rueda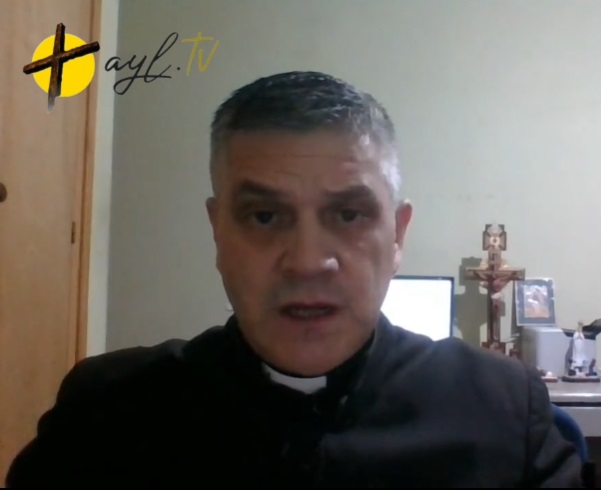 This man claims to be a Catholic priest and doctor, on COVID-19 vaccines, he assures that they are experimental and that they were developed from aborted human embryos.
According to this religious vaccination has caused thousands of deaths and millions of serious injuries. likewise, calls for international courts of justice to prosecute those responsible for immunization for committing genocide.
Religious misinforms pointing out that the vaccines were made with aborted fetuses
Father Guillermo León Morales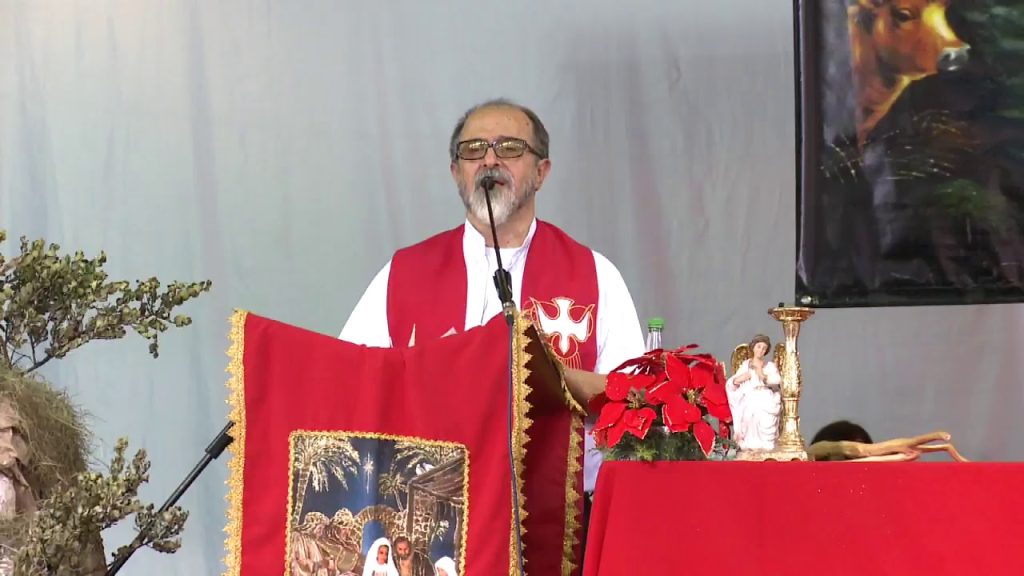 This man has Colombian nationality and through his YouTube channel he broadcasts virtual masses quite frequently. In the 2020 tried to hold an event called "Congress of Healing and Exorcism in Panama", However, the Archdiocese Panamanian prevented him by assuring that the priest had been suspended in his diocese of origin and that for this reason he could not exercise as a father and develop his event.
Morales assures that the vaccines are experiments and that of the women who were immunized children are being born with only one eye or leg, with three arms to whom he calls "mounstruos". The man also assures that if a vaccinated person has a laboratory test he will be able to see his blood totally distorted..
On another occasion the priest also said that the vaccine is not from God., at the same time he assured that all those immunized will die and go to hell. Also that vaccines contain live bacteria that are put to lower people's defenses and kill them to end humanity., in this way the money that is in the world would be in the hands of a 20% of people.
Coronavirus vaccines do not alter blood or cause babies with malformations to be born
The religious described do not present evidence to support what they mention.. Contrary to what they claim, none of the vaccines were created for the purpose of making you sick, killing and controlling people. the World Health Organization (WHO) explains that COVID-19 vaccines protect people's lives by preventing severe symptoms of the disease from developing, hospitalization and possible death.
None of the immunizers contain tissues from aborted embryos, compounds that are toxic or harmful to the human body's immune system or to the blood, the WHO indicates that its components are found naturally in our food and around us.
In previous check-ups Bolivia Verifies he also clarified that vaccines do not have parasites o poison, nor carcinogenic components, abortifacients, let alone graphene. Coronavirus immunizers are safe for women who wish to have children or who are already pregnant.
Through a press conference the deputy director of the Pan American Health Organization (Paho), Jarbas Barbosa, endorsed coronavirus vaccines and said they are safe and reliable, that are not experimental and that do not cause harm to people. The data circulating on social networks and indicating otherwise was described as "false information" by Barbosa..
"Unfortunately, vaccines for COVID-19 are often subject to fake news, of false information, without any basis and produce doubts in people. (...) They are not experimental vaccines, That's not true. They are vaccines that followed the entire process that a vaccine has to follow to have the authorization of use. They had clinical trials that were conducted in many countries around the world., that is, they are vaccines that met all the requirements to verify their safety and efficacy. (...). Approved vaccines have already saved hundreds of thousands of lives around the world.", Barbosa said.
Regarding the masks the Paho and the WHO indicate that just like hand washing and social distancing, are a biosecurity measure to reduce the risk of contagion of the coronavirus. Bolivia Verifica explained on several occasions that masks do not obstruct the nostrils or cause a lack of oxygen in the blood.
The masks nor do they cause cancer, they do not help the cultivation of bacteria nor are they a Unnecessary terrorist measure that has to do with the devil. If you want to know how to use the mask correctly see the following video.
Described people who misinform about the coronavirus and vaccines by hiding under religion and faith do not express the position of the Catholic Church. In the month of July of the 2021 the Vatican carried out the Conference to launch the Final Communiqué of the International Round Table on Vaccination where it was expressed that vaccines should be distributed equitably and reach everywhere without restrictions due to economic aspects.
With this action, the Catholic Church demonstrated that it supports vaccination against COVID-19. In the case of Bolivia, the journalist Antonio Ricardo Gutierrez interviewed two religious leaders in de Beni, who were asked where they stood on coronavirus vaccines, these were the answers.
Germán Sosa Egüez priest of Santa Ana de Yacuma: "We as a parish media outlet are constantly making the reports to inform the population regarding vaccination.. We have enough vaccines to immunize the population, very few people have come to receive the first and second doses and the reasons are many. The issue of vaccination has been stigmatized as dangerous, that is risky to health. (...) some sects have created fear in the population that they cannot be vaccinated.".
Katana Roca leader of the church El Salvador de Beni: "I think what's most in our department is misinformation., the population has a lot of myth about the effect that vaccination can bring. When we are well informed we can understand that vaccination plays a crucial role in immunization., it is very important that the population can be informed. (...) I travel a lot to the province, to the countryside and there is a lot of myth, say don't get vaccinated because you're going to get infected, instead of doing you good it will do you bad. (...) They're going to alter your DNA, you're going to die soon, there's going to be infertility or they're going to insert the microchip and you're going to go to hell talking about Christianity., there is confusion and misinformation".
The responses of both religious were sent by Gutierrez to Bolivia Verifies.
This content is developed with the collaboration of PAHO/WHO Bolivia.
Have you already downloaded the new app from Bolivia Verifica? Do not miss any of our publications and have quality information.

Download in IOS —> https://apps.apple.com/bo/app/bolivia-verifica/id1542454083?l = in

Download on Google Play -> https://play.google.com/store/apps/details?id=com.bolivia.verifica