This medicine is not new, is used for the treatment of gout, although it has not yet been contrasted or endorsed by the WHO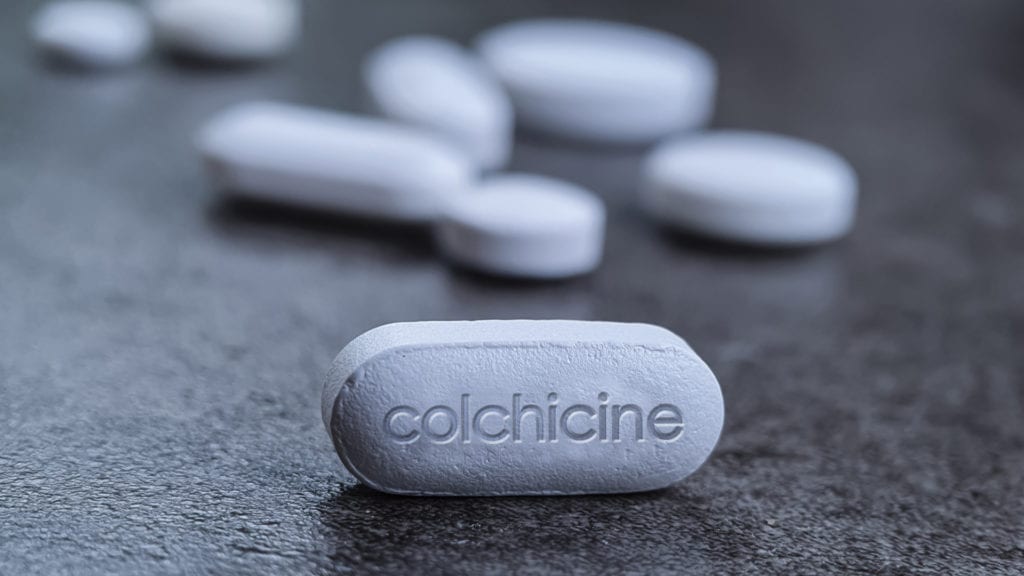 Scientists from the Cardiac Institute of Montreal-Canada indicated that Colchicine, a medicine mainly used against gout, reduces mortality, ventilator use and coronavirus hospitalizations.
What is known about this medicine? Here we give you a brief explanation of what is known so far.
For now the figures presented are based on a lower number of cases, so you can not yet "draw conclusions", Indicates the Spanish newspaper El País. These data are not definitive, as they are pending review for publication in a scientific journal, where these results are contrasted.
What progress has been made??
Canadian researchers said a drug traditionally used against gout has proven "effective" in treating Covid-19 sufferers. According to these results, managed to reduce by a 44 % mortality and in a 25 % hospitalizations when analyzing the findings of a study with 4.488 patients worldwide.
Research from the Montreal Heart Institute (MHI), indicate in their clinical study that "has shown that colchicine use was associated with statistically significant reductions in the risk of death and hospitalization compared to placebo".
"This important scientific discovery makes colchicine the world's first oral drug that could be used to treat non-hospitalized patients with Covid-19.", indicates a communiqué of the Montreal Cardiac Institute.
The World Health Organization (WHO) has not yet spoken and peers are expected to review the results, indicates a account cnn about this drug.
According to a DW note from Germany, if these results are verified, the costs regarding the management of the pandemic in the different countries of the world would be lowered, because this is a "affordable" drug.
The WHO clarifies that "no specific medication is yet recommended to prevent or treat infection by the new coronavirus". However, it is necessary to properly care for people infected with this virus to relieve and treat symptoms, indicates the portal of this body in its sector of "Questions and answers about the coronavirus disease".
Risks
The drug for being of therapeutic margin, is prone to cause side effects, such as severe vomiting, Diarrhea, bleeding and muscle pain, that is why its consumption should only be under medical prescription, public health expert Elmer Huerta told CNN.
About the medicine
"Colchicine is a powerful anti-inflammatory drug that was discovered to be 150 years. It is extracted from a plant called Colchicum autumnale and is used to treat various diseases such as gout, inflammatory arthritis or pericarditis, among others", indicates a DW article.
then, what is known for now is that this remedy had good results in clinical trials, but they are not conclusive until they are reviewed by scientific peers and the main international health organization pronounces itself.: WHO.
Have you downloaded the new one app of Bolivia Verifies? Do not miss any of our publications and have quality information.

Download on IOS 📱—> https://apps.apple.com/bo/app/bolivia-verifica/id1542454083?l=en

Download on Google Play -> https://play.google.com/store/apps/details?id=com.bolivia.verifica