The information that circulates massively on both WhatsApp and Facebook uses the logo of the medium; However, they denied having published the fact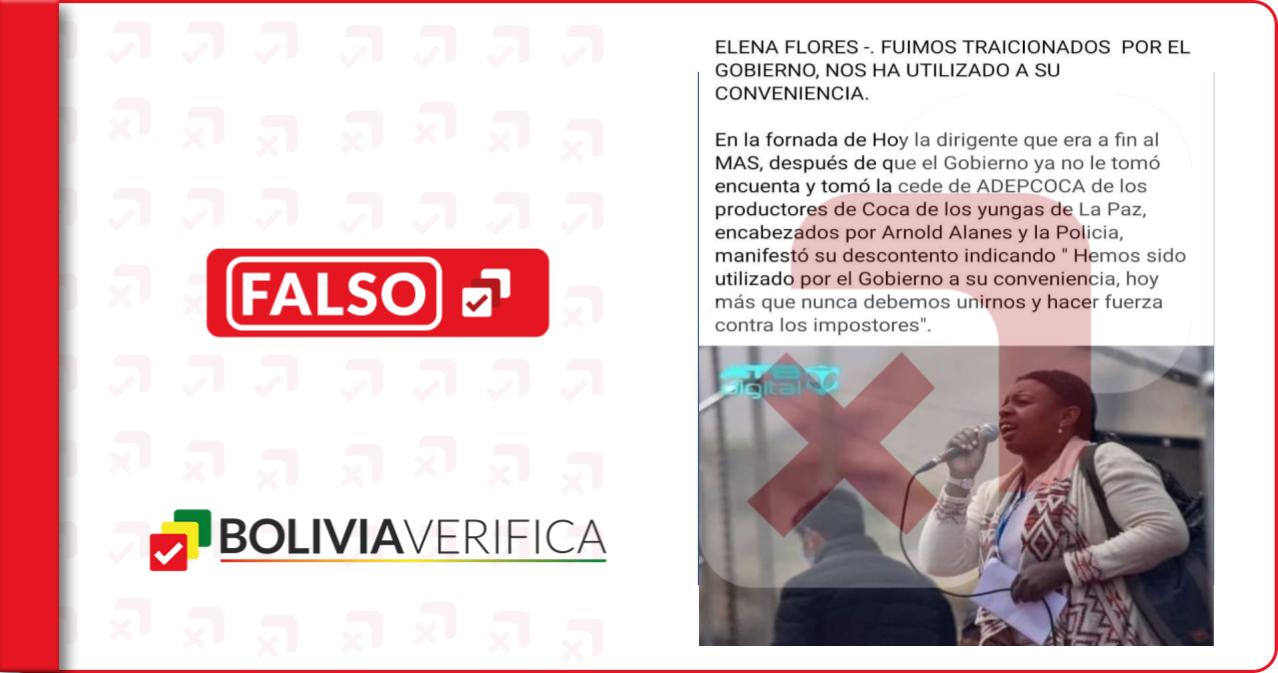 If you follow the Facebook page "La Paz Maravilla" or you are in the group "Accidents on the road to the Yungas" it is important that you take note of the following false information circulating in those spaces. It is an image that bears the logo of ATB Digital and the photograph of Elena Flores, grassroots member of the coca growers related to the Movement to Socialism (but) of Los Yungas, We warn that this is false information.
"Today, the leader who was finally to the MAS, after the government no longer took him into account and took the Adepcoca cede from the coca producers of Los Yungas de La Paz, headed by Arnold Alanes and the Police, expressed his dissatisfaction indicating: 'We have been used by the government at its convenience, today more than ever we must unite and make force against impostors.", reads in that image. Next to a photograph of Flores, the ATB Digital logo is located in the upper left corner.
The content was massively disseminated on Facebook and was shared 303 sometimes both in groups and in profiles of this social network.
Bolivia Verifica carried out an advanced search on the official portals of ATB Digital and was able to rule out that the image or text described had been published.. additionally, we contact the Content Director of ATB, Jaime Iturri, who confirmed that it is false information that was not issued by the media outlet.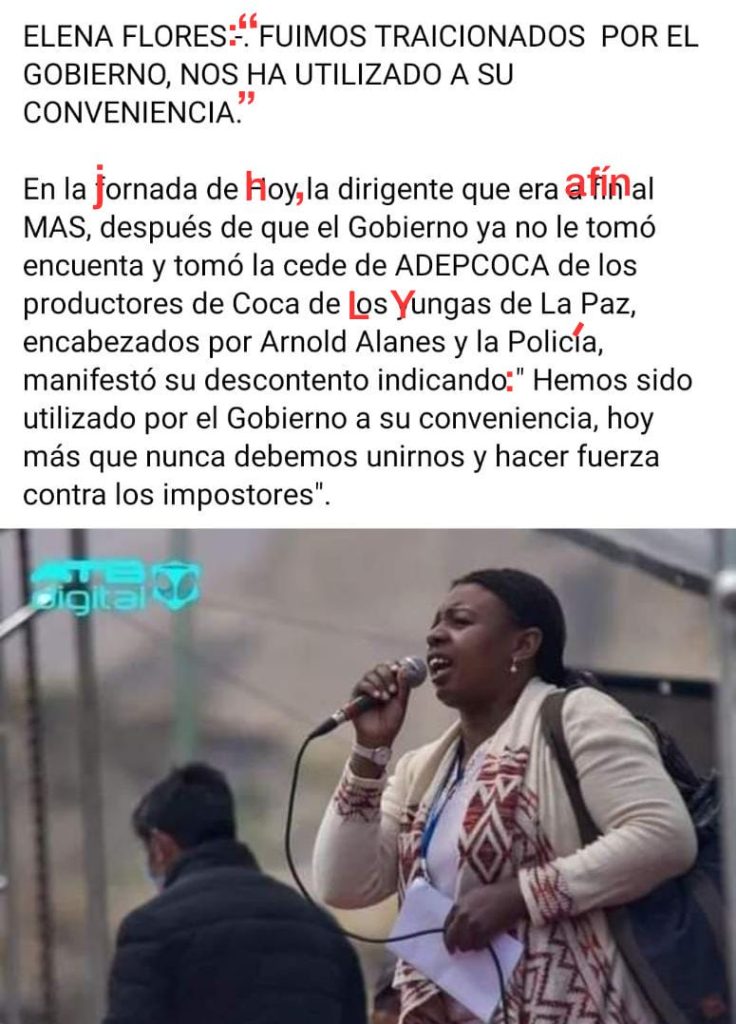 Some spelling errors found in the post
We also search the web for similar content about a statement by Flores, on the contrary, we find the support that this gives to the new leader Arnold Alanes, according to an interview he gave to La Razón Digital, the past 22 September, which can be seen in full below in the following video:
Have you already downloaded the new app from Bolivia Verifica?

Do not miss any of our publications and have quality information.

Download on IOS 📱—> https://apps.apple.com/bo/app/bolivia-verifica/id1542454083?l = in

Download on Google Play -> https://play.google.com/store/apps/details?id=com.bolivia.verifica